Heb je al een rondje sauna achter de rug of is het voor jou de eerste keer? En ben je van plan een sauna aan te schaffen voor bij je thuis. Een sauna kopen van Elite wellness helpt je ultieme droom waar maken. Misschien zit je nog met enkele niet alledaagse vragen opgezadeld zoals: hoe lang je van een sauna mag genieten. Of mag ik mijn baby mee in de sauna nemen? Een kleine bloemlezing in een notendop.
Gezond voor lichaam en geest, maar niet voor baby's
Dat een bezoek aan de sauna heel goed is voor de gezondheid, staat buiten kijf. Iedereen kan er met volle teugen van genieten en het werkt relaxerend. Om maar meteen met de deur in huis te vallen moet je wel één kanttekening maken. En dat heeft verband met pasgeborenen van een paar maanden oud. Omdat baby's zelf nog niet hun temperatuur voldoende kunnen regelen, mogen ze nog geen gebruik maken van een sauna. Dit is in feite de enige uitzondering op de regel.
Hoe lang in de sauna hangt van 2 parameters af
Als je je de vraag stelt hoe lang je in de sauna moogt zitten, dan zal je met 2 vuistregels rekening moeten houden. Eerst en vooral heeft het te maken met de sauna temperatuur. Het spreekt voor zich dat je in een hete sauna minder lang verblijft dan in een sauna die wat koeler aanvoelt. In zo'n sauna kan je het makkelijk 15 tot 20 minuten uithouden. Een andere factor die een belangrijke rol speelt is het aantal keren dat je op die dag in de sauna wil gaan. Als je 3 keer een saunasessie ondergaat, dan is het aangewezen niet langer dan 10 minuten in de sauna te gaan zitten. Anders gaat je lichaam misschien iets te hevig reageren.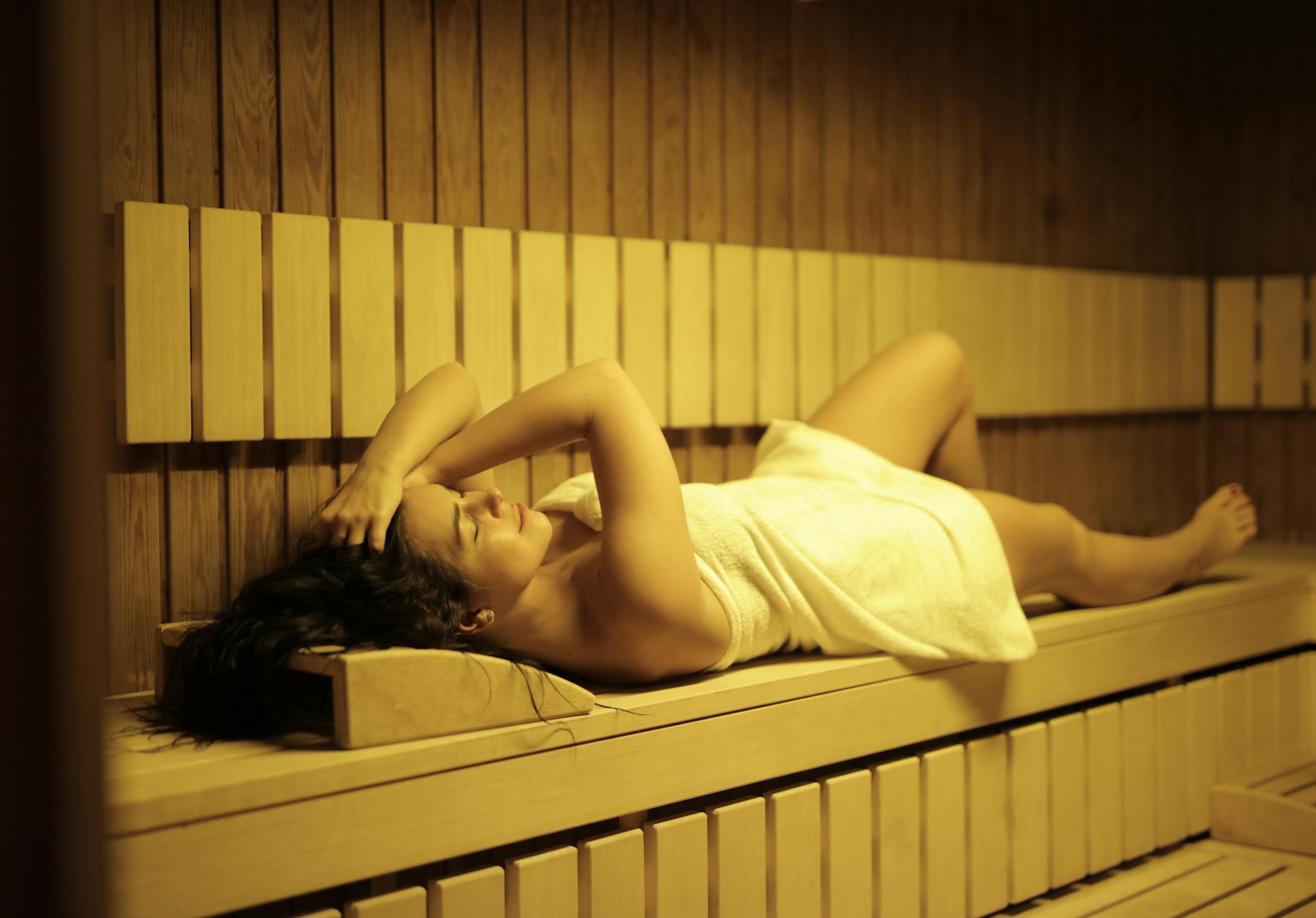 Luister vooral naar je lichaam
Een echte raadgeving voor de maximale tijd die je in een sauna kan doorbrengen, bestaat niet. Je gezond verstand gebruiken en naar je lichaam luisteren als je in de sauna relaxt, kunnen je al een heel eind vooruit helpen. Als je na 6 minuten voelt dat je je misselijk of duizelig voelt, dan heeft het geen zin om langer in de saunacabine te blijven. Uiteraard mag je het wel heel warm hebben wat vrij normaal is, maar zorg er voor dat je geen ziek gevoel er aan overhoudt.